New Sd40 MIDI CX 2cx 210 212 Telehandler 515 520 540 Trunnion Repair Kit For Jcb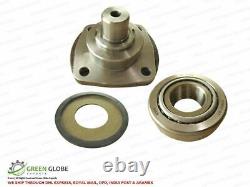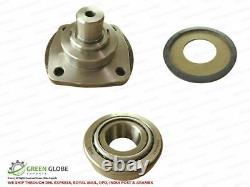 NEW SD40 MIDI CX 2CX 210 212 TELEHANDLER 515 520 540 TRUNNION REPAIR KIT FOR JCB. This product data sheet is originally written in English. This part may fit various other JCB Models: 515 520 540 527-58 210S 212S 2CX MIDI CX 2CXS 2DX 2DXL 3CX.
Please check suitability for your machine by consulting your service manual. If no JCB Machine Serial Number is given before purchasing, we will dispatch this part as advertised with JCB Part Number listed in the title. This is a high-quality part made to OEM standards.
This places you in an advantageous position as you are getting an OEM spec product at aftermarket prices. Why pay 50% over for a branded box.
We are JCB specialty super stockists and sell our products worldwide. If you don't see the JCB product you are looking for, please message us and we will pull it up from our list and list it for you. If you are interested in bulk purchasing of specific part numbers, please let us know. We take great care in packaging every item to ensure your item arrives safely. Your feedback is very valuable to us. Automotive components and parts are fabricated with high precision engineering work at Green Globe Exports, a well-known name in the automobile industry since 1975. Every product manufactured by us is a symbol of technological innovation, longevity, precision, and superior durability.
These products are made perfect through rigorous quality tests. Egypt, Africa, and European nations, our export market also covers the length and breadth of the entire globe.
It has been our age-old tradition of keeping client's interests at the top of our priority list. 515 520 527-58 540 210S 212S 2CX MIDI CX 2CXS.

---